Shabby Chic Fabric
To see our shabby chic fabrics and order your samples simply click on the images to the right.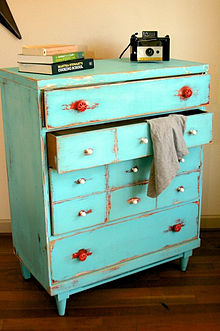 Shabby Chic Fabric
The ideal fabrics for the shabby look are cottons and linens, especially linens, as they are evocative of times gone by and old English and French interiors.
Favourite colours for shabby chic fabric include soft whites, earthy colours, natural undyed cotton, pastel and bleached solid colours, especially sky blues, soft greens and rose pink:
These colours are often expressed through subtle stripes, country checks or vintage floral patterns. Our Lindale range of vintage washed-out and floral linens are ideal shabby chic fabrics as are the Iona collection of subtle plaids
Shabby chic interiors are eclectic and individual and so there is no reason why you should not choose any of our fabrics if they fit well in your overall decor scheme.
What is Shabby Chic?
Shabby chic is an interior decor style, which started in the UK in 1980s, which utilises repainted and distressed items to create a look of tired but much-loved quality from a bygone era. Items may be in fact old items which have accumulated many layers of paint or varnish, and are then presented in a new way, or more commonly they are new items which are treated to give an imitation of older pieces and then sanded down or otherwise distressed to look older.
The shabby chic interior will usually contain mixtures of pieces and items of furniture from different eras, but with lots of older items such as free standing wardrobes and kitchen cupboards, and often furniture with French, Scandinavian or beach themes.