Cushion Fabric
Are you looking to make up your own cushions? At Loome we have hundreds of great fabrics perfect for the job.
To view our products please click on the images to the right --->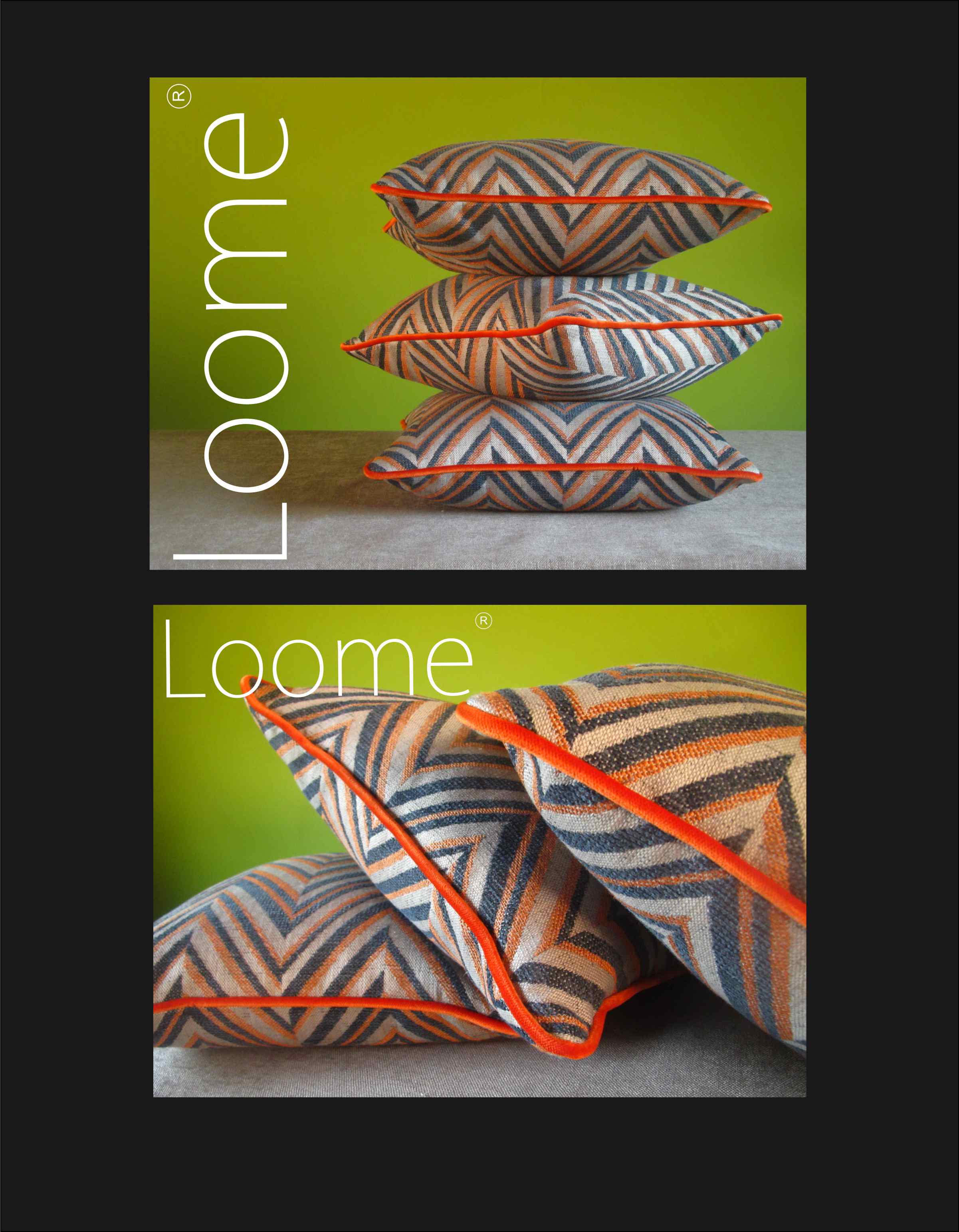 Choosing Cushion Fabric
When selecting materials for cushions it is best to choose a soft, washable material. The colour and texture does not have to be an exact match for the existing sofa or chair; indeed, it is often thought to be visually appealing to opt for a complimentary or even contrasting colour.
Cushion covers are a great way to change the mood of a room without having to go to all the expenditure of buying new furniture or loose covers. One can use the colour of the cushion fabric as a 'tie' to pull in colours from walls, rugs or favourite ornaments, to create a unified theme within a room.
Fabric for Cushions
The great thing about buying your own fabric for cushions is that you can get exactly what you want, without having to rely on finding it in a shop, and you can choose several different types of cushion for different ways of arranging and dressing a room.
Please do take a look at our fabric suitable for cushions and order some free samples.
Did you know?
In the middle ages large leather or ornate fabric cushions were used as a substitute for chairs, in much the same way as the modern bean bag. Indeed, in French and Spanish culture they remained perfectly acceptable as seating until quite recent times. As harder, more durable, furniture was introduced they gradually lost their appeal as seating, but gained the new function of comforting one's posterior from the rigours of the hard chair - a purpose that they still serve today. Most people, however, use them as lovely scatters on beds and sofas. Choose some groovy fabric from Loome and make some great cushions for your home.