Linen Fabric
Take a look at some of our favourite linen fabric in the pictures on the right hand side of this page. Simply click on individual fabric pictures to go to the product details.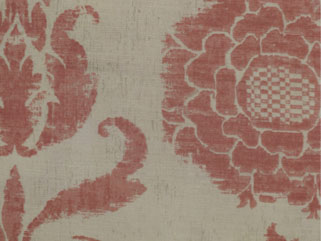 To see our linen curtain fabric click here
To see our linen upholstery fabric click here
If you love the look of linen but prefer a fully washable fabric take a look at our versatile Swale collection

Linen upholstery fabric
Simply click on one of the images to the right to see full details of our linen upholstery fabric Why choose linen upholstery fabric from Loome?bUpholstery linen is a perfect fabric for sofas and chairs. The natural fibres are strong, smooth and durable and the look of linen is one which never goes out of style. Linen is produced from the natural fibres of the flax plant and so by choosing this cloth you are choosing an environmentally friendly option. At Loome we love the cool sophisticated feel of linen upholstery.
Linen is one of the oldest woven fabrics in human history and was once considered suitable only for royalty. Because of the soft natural touch of its fibres, linen fabric is impossible to fully mimic in synthetic yarns. Linen also looks gorgeous: the natural fibres allow it to drape beautifully making it ideal for curtains, roman blinds and loose covers. Linen readily accepts dye, so can easily be manufactured in many colours, resists dirt well and is naturally moth resistant. Linen is great for upholstery - nothing looks quite as elegant as an easy chair or sofa with a cool crisp linen exterior. It is also ideal for curtains and blinds. Our linen looks as good in a modern minimalist urban setting as it does in a country cottage; it marries tradition with modernity.
Linen is Green When you choose linen you are buying a "green" eco-friendly material and helping to protect the environment. The cloth is made from flax: an entirely sustainable plant crop. Flax needs fewer chemical fertilisers and pesticides to grow than cotton, and the processes by which the fibres are extracted are more environmentally friendly than for other natural fibres. How to care for Linen Properly looked after, linen upholstery will last many years and is one of the strongest of all natural cloths.
Any liquids spilt onto the material should be quickly soaked up using an absorbent paper towel, and the affected area should be wiped with a damp cloth using, if necessary, a little mild soap. Linen material used for loose covers can be ironed, but it is advisable to press from the reverse side, or to use a barrier cloth, to prevent the outward surface from developing a shiny appearance.